Week 2, 2018
Turku, Finland
Today it was another full day, and in my attempt to be punctual for a meeting I walked a short cut through a bridge. Then, I discovered that the bridge's Christmas decoration included sound.  :O   Later in the evening/night I filmed it, which by the way it turned out to be a very bad footage, but if I wait to go again, then I will not publish this so, let it be.  Honestly, I am not sure if the sound is actually spooky.  We could be interesting scary-playful games in here, without a doubt.
The video will give you a glimpse of my experience:
Here is the actual location of this bridge: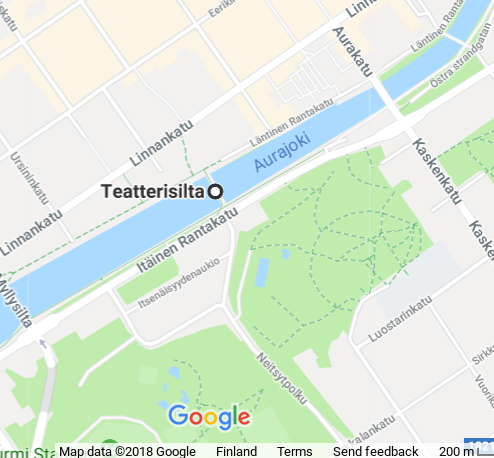 I need to research which one is the name of the bridge. At the moment, google indicates the name as "Teatterisilta" which literally traduces as "Theater's bridge".
— cais